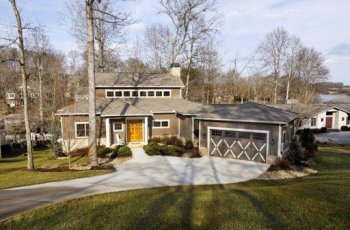 Colors And Styles
---
Choosing your roof color is a very difficult and important decisions, Choosing the best roof color may also have a reflection on your entire neighborhood and could have ramifications on your home's price should you decide to sell it later. Remember when you pull in the driveway you want your house to look the best it can.
I'm including some steps to help you choose the best color for your house.
Consider the colors of your house and trim and try to match as many of the colors as you can in the shingle you choose.
Drive around and look at the same style house that you have and if you like a roof then take a picture of it and I can match the color.
A lighter roof does reflect heat and will last longer, it is proven but keep in mind that most home owner associations do not allow lighter color roofs so please check with your HOA before choosing your colors.
Here are a few links to color and styles of shingles, I hope this helps you in choosing your shingle and color.
30 Years Experience
Fully Insured
---
Experience

Proven Results

No Money Down

Save Money

Great Communication

Attention To Detail

We Listen to you